Business solutions for achieving the SDGs
Published date: 29 September 2021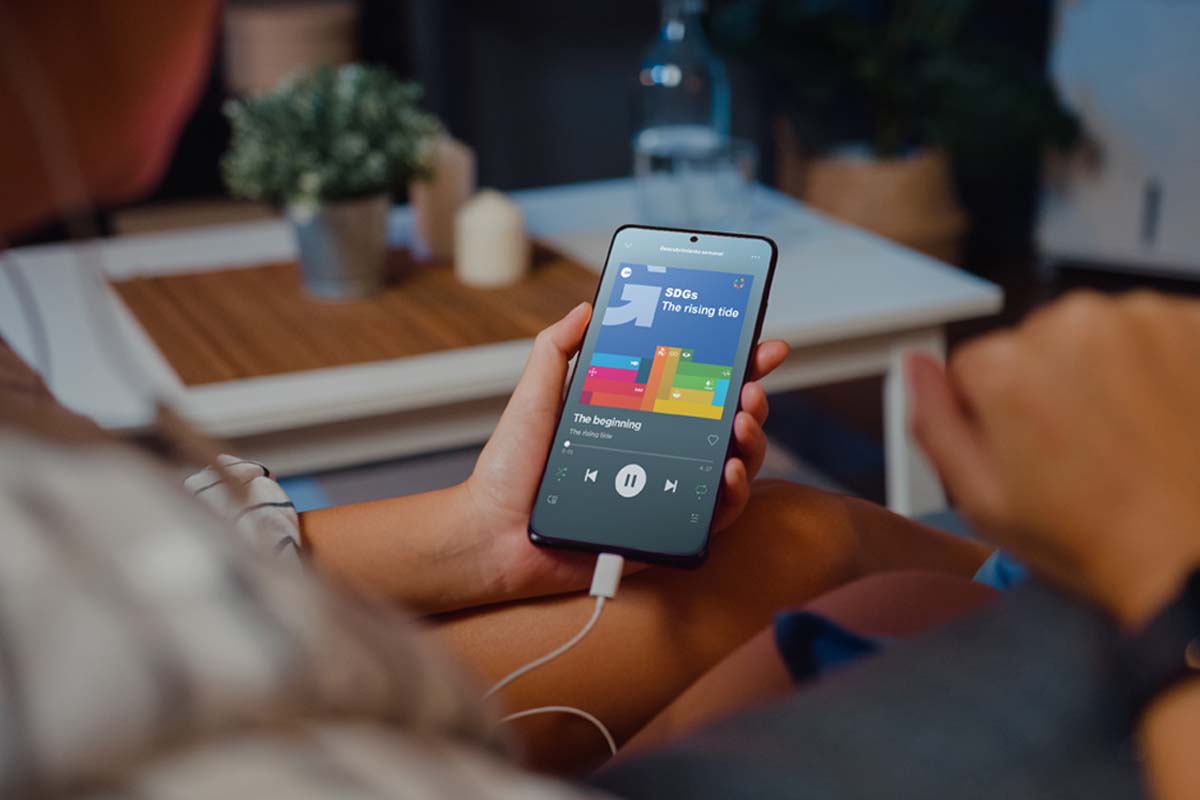 Latest GRI podcast episodes delve into global poverty and hunger eradication efforts
Leaders from both private and public sector share their insights on tackling some of the most pressing challenges of our time, and provide scalable solutions in the fight against world hunger and poverty in new podcast episodes dedicated to the Sustainable Development Goals (SDGs). 
As part of the new SDGs: The Rising Tide podcast series, two more episodes are now available. 
SDG 1: No Poverty  
In episode 1, Anders Gerdin, Programme Manager at the Swedish International Development Cooperation Agency (Sida), and Zahid Torres-Rahman, co-founder of Business Fights Poverty, ask a fundamental question: is focusing on poverty alone enough to eradicate it by 2030? They stress that poverty is a multi-dimensional issue which cannot be seen or solved in isolation, hence it is imperative to work together on the underlaying issues that cause it in the first place. 
Anders Gerdin's opening words set the tone: 
"I think that the problem is really about looking at the SDGs as 17 separate goals. Rather, it is a combination of all of these goals which, eventually, leads to poverty reduction." 
SDG 2: Zero Hunger  
Episode 2 involves Valerie Bizier, Senior Statistician at the UN's Food and Agriculture Organization (FAO), Juliana Meneses, Sustainability Manager at Grupo Nutresa, and Maria Clara Piedrahita, Nutresa Foundation's Executive Director. They discus combating hunger by securing the world's food systems from the ground up. On the current state of affairs when it comes to SDG 2 targets and goals, Valerie Bizier says: 
"We are not on track to achieve SDG 2. The initial preliminary assessment performed in 2020 suggests that the Covid-19 pandemic could add anywhere between 83 to 132 million people suffering from malnutrition. We need to double our efforts." 
The conversation reinforces the importance of capability development and self-sufficiency when building resilient food value chains – a theme that can be expected to be addressed through a new GRI Sector Standard under development. The conversation also highlights recent work of Grupo Nutresa and its Foundation with indigenous communities in Colombia. As Juliana Meneses points out: 
"It all starts with understanding each other. Effective capability development is key. To be able to help communities find and develop their own capabilities, understanding one another is of uttermost importance." 
The Rising Tide podcast can also be accessed on Spotify, Apple podcast, and Google podcast. GRI thanks the Government of Sweden for supporting this project through the Swedish Development Cooperation Agency (Sida). 
GRI provides a range of freely accessible resources and tools to help companies understand and report their contribution to the SDGs.