Progress on sustainability standard for mining
Published date: 18 January 2022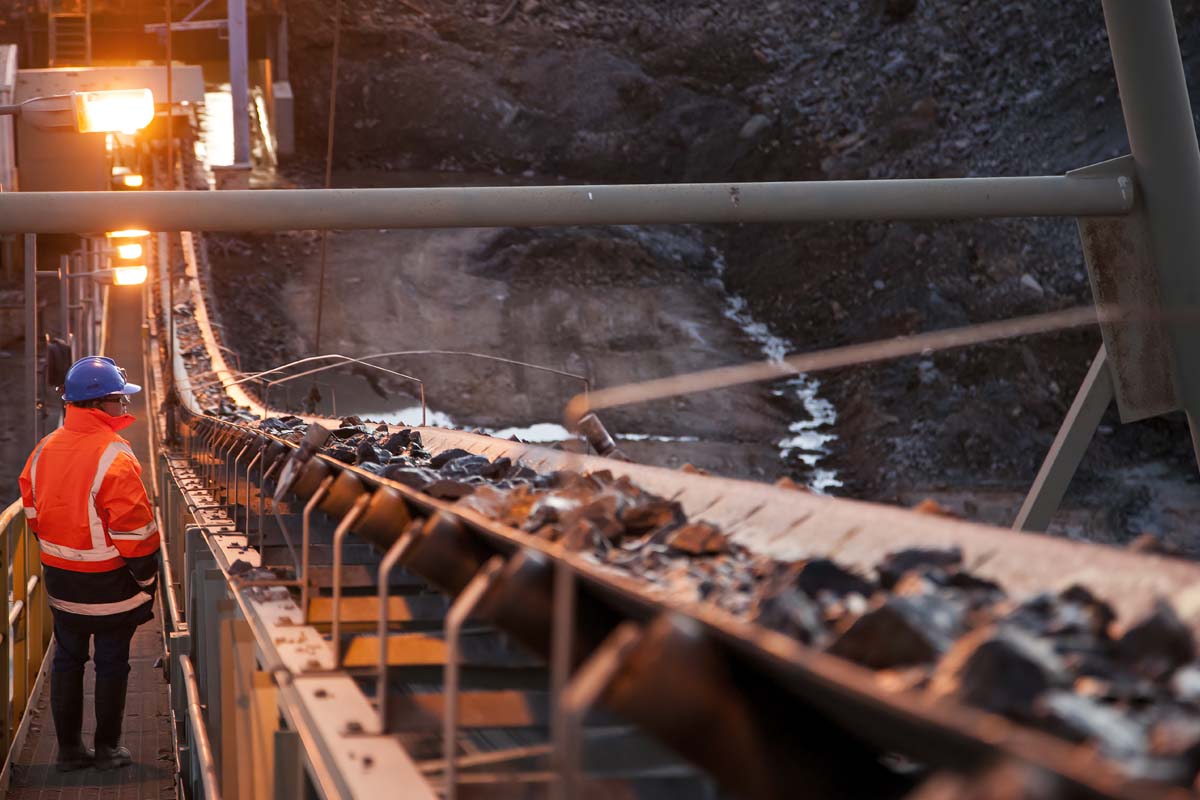 Multi-stakeholder group to develop new Sector Standard
The members of the expert project group to lead the work on creating a new GRI Sector Standard that addresses the impacts of organizations in the mining sector has been confirmed.  
As announced in September 2021, mining is the next sector for which GRI is developing a reporting standard. Mining has been prioritized based on its wide-ranging impacts – such as intensive water use, ecosystem disruption and air and soil pollution, which in turn can have major consequences for the wellbeing of local communities. The sector also has an important enabling role in the low-carbon transition, providing access to the minerals needed in renewable energy technology.  
The 20-member working group covers business enterprise, civil society, investment institutions, labor organizations and mediating institutions – representing Asia, Africa, North and South America, Europe and Oceania.
As a new addition to the GRI family, Sector Standards will help organizations to increase their transparency and accountability for the issues that matter most, driving targeted action to address impacts on the economy, the environment and people. For mining, this is centered around impacts derived from the exploration and extraction of minerals. I am delighted that we have been able to appoint such a high-caliber working group, which includes active participation from businesses as well as international organizations and other standard setters. I am confident it will provide the expert and multi-stakeholder insights needed to deliver a Mining Sector Standard that reflects global best practice for reporting by any company with mining and quarrying related operations."
Mia d'Adhemar, Head of GRI Sector Standards
The GRI Mining Standard Working Group members are:
Brendan Tapley: Senior Manager, PwC (Australia)
Briony Coleman: Director Compliance, Systems and Assurance - Sustainability and External Relations, Newmont Corporation (Australia)
Bryony Clear Hill: Senior Programme Officer, International Council on Mining and Metals (UK)
Claude Kabemba: Executive Director, Southern Africa Resource Watch (South Africa)
Deepak Gulliya: Manager – Sustainable Business, WWF (India)
Glen Mpufane: Director of Mining and DGOJP, IndustriALL Global Union (Switzerland)
Jeff Geipel: Managing, Director - Mining Shared Value, Engineers Without Borders (Canada)
Jennifer Orr: Principal, Sustainability, South32 (Australia)
John Drexhage: Advisor, World Bank (Canada)
Juan Rodrigo Walsh: Member and former Vice-President, AIDIS (Argentine Association of Sanitary Engineering and Environmental Sciences) (Argentina)
Korie Anne Hickel: Director, ESG, Community & Government Relations, Coeur Mining Inc. (USA)
Kristi Disney Bruckner: Senior Policy Advisor, Initiative for Responsible Mining Assurance (USA)
Melissa Waller: Non Executive Independent Board Director, Hyperion Metals Ltd. (USA)
Michèle Brülhart: Executive Director, The Copper Mark (Switzerland)
Patricia Zerega: Senior Director of Shareholder Advocacy, Mercy Investment Services (USA)
Peter Frövén: National OSH officer, IF Metall (Sweden)
Peter Sinclair: Senior Advisor, ESG, World Gold Council (Canada)
Robert Greenberg: Head of Sustainability Integration Governance & Performance, Anglo American plc (UK)
Robert Pitman: Senior Governance Officer, Natural Resource Governance Institute (USA)
William Bannerman: CEO, Intelligence Nature International (Ghana)
The group was appointed by the Global Sustainability Standards Board following an open recruitment process. The Sector Standard for Mining will be developed during 2022-23, including a global public comment period.
GRI Sector Standards are planned to initially cover 40 sectors, starting with those with the highest sustainability impacts. The first completed Sector Standard – for oil and gas – was published in October, while standards to cover coal, agriculture, aquaculture and fishing are at an advanced stage. In 2022, the further development of the Sector Program will continue, with standards for textiles and apparel, and food and beverage sectors next in the pipeline.