GRI Standards available in Portuguese
Published date: 27 October 2020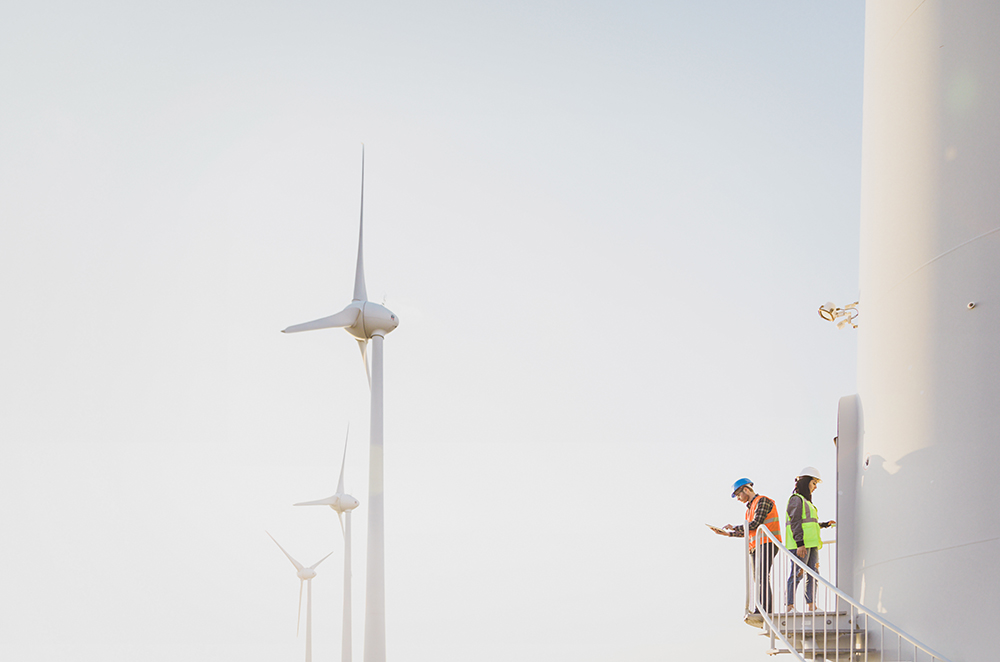 Increased global accessibility with Standards now in 12 languages
A tradução em português está abaixo

Organizations in Brazil, Portugal and eight other countries have improved access to the world's most widely used standards for sustainability reporting, following publication of the GRI Standards in Portuguese.
The Portuguese translation enables GRI to further expand its reach with organizations and stakeholders in Portuguese speaking countries. GRI currently has more than 6,000 registered users in Brazil and Portugal.
This means that the full suite of GRI Standards – covering three universal and 34 topic-specific Standards – are available in 12 languages: Arabic, Simplified and Traditional Chinese, English, French, German, Indonesian, Italian, Japanese, Portuguese, Spanish, and Vietnamese.
Bastian Buck, GRI Chief of Standards, said:
"The GRI Standards enable organizations to disclose their economic, environmental and social impacts, in a comprehensive, consistent and comparable way. It is central, therefore, to our mission that we ensure the Standards are relevant and easily accessible for organizations – irrespective of their size, sector or location.
The addition of Portuguese, the sixth most widely spoken global language, is a significant step. We look forward to deepening our engagement with Portuguese speaking companies, supporting them to take responsibility for their impacts and improve their sustainability performance."
Glaucia Terreo, Director of GRI Brazil, said:
"GRI has a long-standing relationship with Brazil where we established our regional hub in 2007. We work closely with organizations and other stakeholders to strengthen corporate transparency and increase both the uptake and quality of sustainability reporting in the country.
Providing all GRI Standards in Portuguese is a game changer for us, offering new opportunities to reach more organizations. Brazil is South America's biggest economy, and the world's ninth largest by GDP, which demonstrates its sustainability potential. That's why we are fully committed to doing all we can support responsible business practices by Brazilian companies."


The Portuguese translations of the GRI Standards are available for download. Learn more about GRI in Brazil.
The translation was carried out by Beto Bezerril and Martha Villac and peer reviewed by:
João Pedro Dias Fischer, Production Engineer, Lojas Renner S.A.
Cássio Luiz Vellani, Professor, Federal Institute of Education, Science and Technology of São Paulo
Mariana Nunes Páscoa, Environmental Engineer, Transtejo-Soflusa
Amanda de Andrade, Partner, Andrade Consultores
Roberto Bedrikow, Founder and CEO, GEthics
Sonia Margarida Csordas, Geographer and Coordinator of Environmental Studies
Lindermara de Oliveira, Communication and Marketing Specialist, Sinctronics
Since 2016, over 6,000 users from Portuguese-speaking countries (5,000 from Brazil and 1,300 from Portugal) have registered to download the GRI Standards.
The GRI Standards are the world's most widely used and comprehensive sustainability reporting standards, which are developed through a multi-stakeholder process and made available as a free public good.
Brazil's GDP ranking as ninth globally is based on World Bank data (2020). Analysis by Ethnologue (2019) places Portuguese as the sixth most spoken language, with 221 million native speakers. Portuguese is an official language in 10 countries.



Maior acessibilidade para as Normas GRI agora em 12 línguas
Organizações no Brasil, Portugal e outros oito países poderão acessar as Normas para relato de sustentabilidade mais amplamente usadas no mundo em português.
Esta tradução ampliará ainda mais o seu alcance por organizações e por partes interessadas em países de língua portuguesa. A GRI hoje conta com mais de 6000 usuários cadastrados no Brasil e Portugal.
Isso significa que o conjunto completo de Normas GRI com os cadernos universais e os 34 com tópicos específicos agora estão disponíveis em 12 línguas: árabe, chinês simples e tradicional, inglês, francês, alemão, indonésio, italiano, japonês, espanhol, vietnamita e português.
Bastian Buck, GRI Chief of Standards:
"As Normas GRI permitem que organizações comuniquem seus impactos nas pessoas e no planeta, de forma abrangente e comparável. É fundamental, portanto, garantir que estas Normas sejam relevantes e acessíveis para qualquer organização, independente de seu tamanho, setor ou localização.
A disponibilização em português, a sexta língua mais falada globalmente, é um passo importante. Esperamos aprofundar o nosso envolvimento com as empresas nessa língua, apoiando-as na responsabilização de seus impactos e na melhoria do seu desempenho em sustentabilidade,"
Glaucia Terreo, Director of GRI Brazil :
"A GRI tem um relacionamento de longa data com o Brasil, onde estabelecemos nosso primeiro hub regional em 2007. Trabalhamos em estreita colaboração com organizações e outras partes interessadas para fortalecer a transparência corporativa e aumentar a qualidade dos relatórios de sustentabilidade no país.
Disponibilizar as Normas GRI em portugês é uma virada de jogo para nós, oferecendo novas oportunidades para atingir mais organizações. O Brasil é a maior economia da América do Sul e a nona do mundo em PIB, o que demonstra seu potencial de sustentabilidade. É por isso que estamos totalmente comprometidos em fazer tudo o que pudermos para apoiar as práticas comerciais responsáveis ​​das empresas brasileiras."


A versão português das normas está disponível para download em nosso website.
A tradução foi conduzida por Beto Bezerril e Martha Villac e revisada por:
João Pedro Dias Fischer, engenheiro de produção, Lojas Renner S.A.
Cássio Luiz Vellani, Instituto Federal de São Paulo
Mariana Nunes Páscoa, Engenheira Ambiental, Transtejo-Soflusa
Amanda de Andrade, Sócia, Andrade Consultores
Roberto Bedrikow, Fundador and CEO, GEthics
Sonia Margarida Csordas, Geografa e Coordenadora de estudos ambientais
Lindermara de Oliveira, especialista em comunicação e marketing, Sinctronics
Desde 2016, mais de 6000 usuários de países de língua portuguese (5000 Brasil e 1300 Portugal) baixaram as normas GRI.
GRI é uma organização internacional independente que auxilia empresas e outras organizações a se responsabilizarem por seus impactos, por meio das Normas GRI para relato de sustentabilidade. Saiba mais GRI in Brasil.
As Normas GRI são as mais abrangentes e mais utilizadas no mundo. São desenvolvidas em processo multi-stakeholder e disponibilizadas gratuitamente com um bem público.
Brasil como 9o. PIB global  é baseado nos dados do Banco Mundial (2020). Análises Ethnoloogue (2019) posiciona a língua portuguesa como a sexta mais falada no mundo, com 221 milhões de pessoas. A língua portuguesa é oficial em 10 países.