Deepening corporate sustainability in Latin America
Published date: 05 September 2022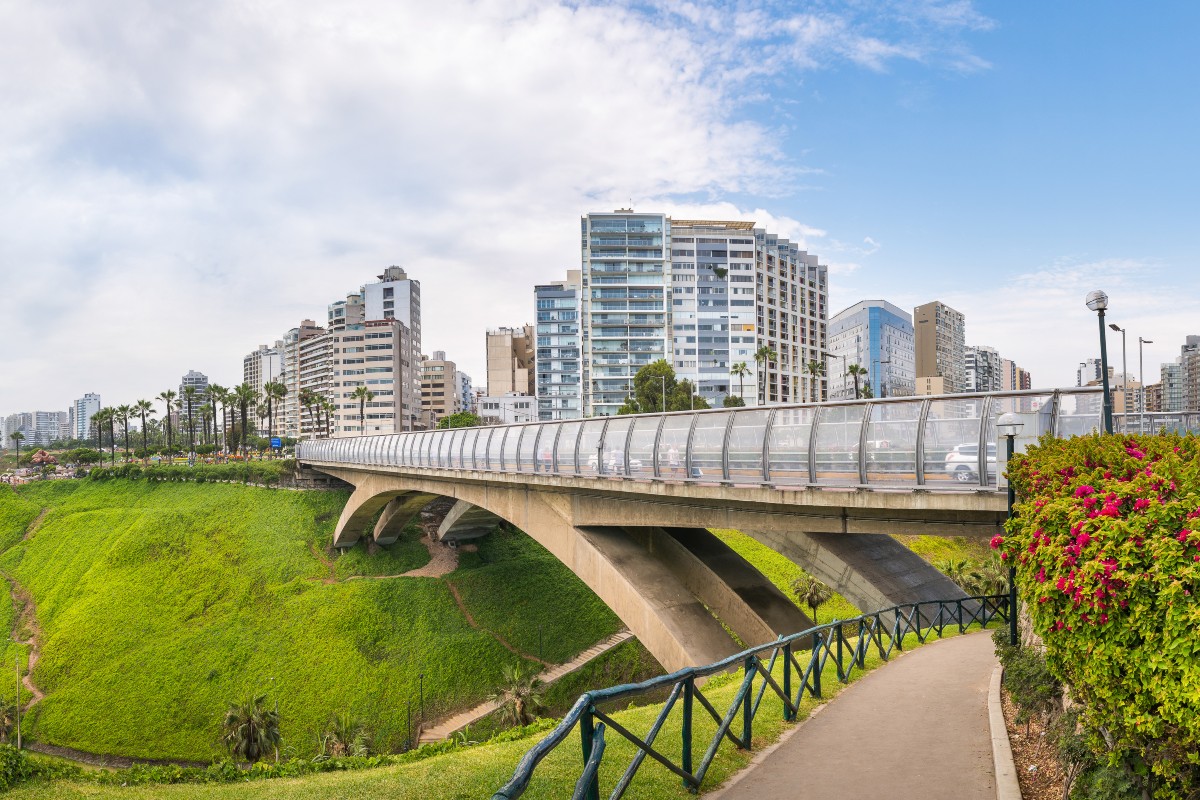 Over 500 businesses report on their impacts, thanks to GRI-SECO program
Hundreds of companies in Latin America were supported to produce a GRI sustainability report for 2021, through the Sustainability Reporting for Responsible Business (SRRB) program from GRI in collaboration with Switzerland's State Secretariat for Economic Affairs (SECO).
The 552 companies involved committed to a four-month program, which included education on the key concepts of sustainable development, sustainability strategy, data collection and stakeholder engagement, and practical training in how to use and apply the GRI Standards for reporting.
The SRRB, which is also active in Africa and South-East Asia, aims to raise capacity for sustainability reporting – working with companies, governments, regulators and other stakeholders to ensure more organizations take responsibility for their impacts.
In 2021-22, SRRB highlights for Latin America included:
552 companies participated, of which 82% were MSMEs, with (82%) coming from Peru, while other countries involved were Argentina, Ecuador, Colombia, Costa Rica and Guatemala.
The top five material topics highlighted in their sustainability reports were: economic performance (64%), occupational health and safety (55%), employment (51%), anti-corruption (45%), and environmental compliance (44%).
The main sectors represented were services (31% of companies), manufacturing (18%), transportation and communication (8%), aquaculture and fishing (8%) and mining, oil and gas (4%).
35 anchoring organizations – those with access to contractors, members or distributors – were engaged in the SRRB, to open up opportunities to reach more companies.
The program also worked with public sector organizations and their suppliers – including Colombia's Ministry of Finance and Public Credit, Promperu (the Commission for the Promotion of Peru for Exports and Tourism), and the Metropolitan Municipality of Lima.
The resilience levels from the Latin American business sector is impressive. At a time when many still see the management of sustainability issues as a "nice to have", others see it is as a serious and strategic commitment – to their own company as well as to their stakeholders. That is why the milestone of over 500 companies completing the SRRB is significant, because it shows that a growing number of organizations in the region recognize that a deep understanding of sustainability can guide their business strategy and help them achieve powerful results."
Lina Camargo, Manager, GRI Latin America
We consider sustainability reporting to be an indispensable support and awareness-raising tool for all companies today, regardless of their line of business. It is a starting point for planning and acts as a thermometer for decision-making. Documenting and measuring the social, economic and environmental impact of products, services and operations allows us to improve our performance, and this was our main motivation to involve ASEPLAS member companies to participate in this enriching process."
Jose Luis Mortola, President of ASEPLAS (Ecuadorian Plastics Association)
At Komatsu, we made the decision to contribute to sustainable development a key factor in our supply chain, which is why through this program we asked our suppliers to report with the GRI Standards. We are also pleased to have issued our first sustainability report as a local operation, meaning we can lead by example and also because it's only what you measure, you can improve. All companies, regardless of their size, need to do this to generate greater shared value with their stakeholders."
Irene Fuentes, Administrative and Finance Manager, Komatsu Mining Corp (Peru)
GRI would like to thank the implementing partners and anchor organizations who supported in SRRB in all five countries, as well as the participating companies. GRI also thanks SECO for their funding support.