Strategies for inclusive employment in support of the SDGs
Published date: 21 February 2022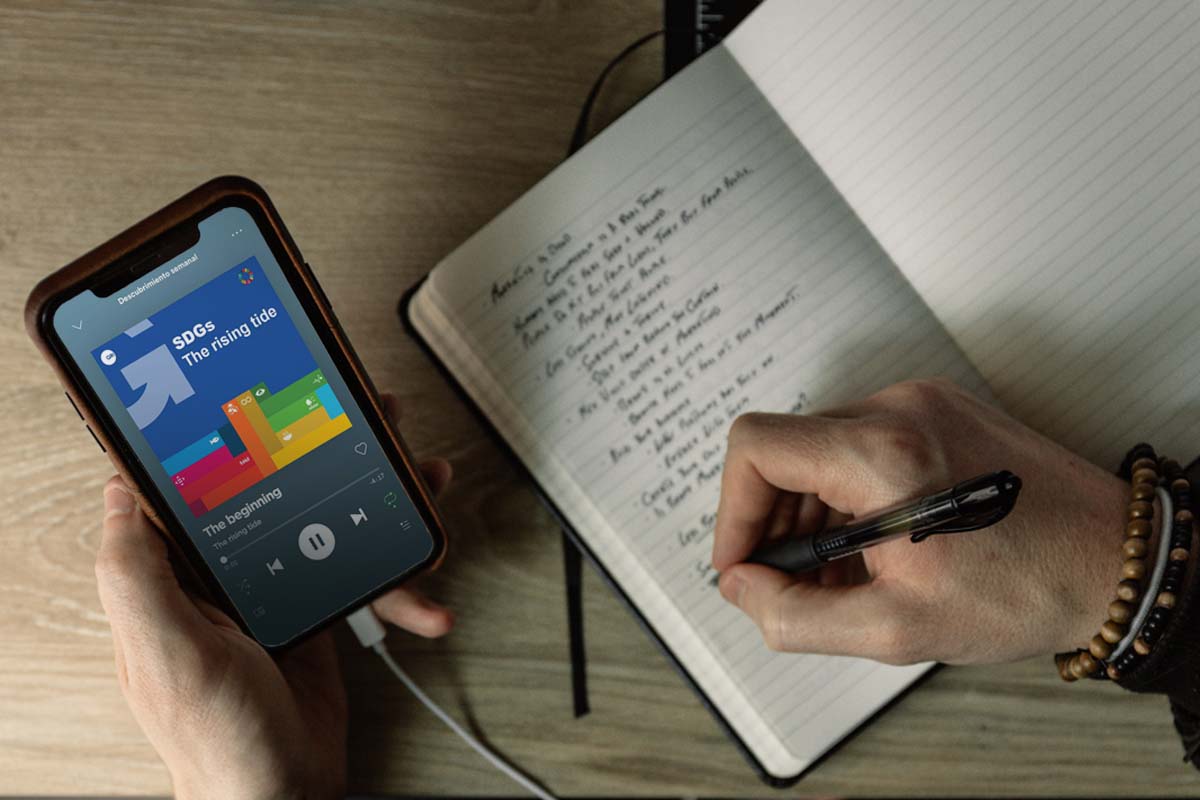 Latest GRI podcast explores business tactics to achieve decent work for all
Employment is almost always seen as a direct consequence of economic growth, but what happens if it does not translate into more and better jobs, but 'jobless growth' instead? 
World experts in sustainable development from the private and public sector address this critical question and present solutions to achieving inclusive and sustainable economic growth by 2030, in a new episode of SDGs: The Rising Tide. This podcast series from GRI shares puts the spotlight on business innovation in support of the Sustainable Development Goals (SDGs). 
SDG 8: Decent Work and Economic Growth 
In this episode, Linda Germanis, Private Sector Engagement Specialist for the UN Development Programme in Bangladesh, and Brittany Burns, Director of Strategy at Fashion for Good, discuss why focusing on growth alone will not meet the objectives in SDG 8, including full and productive employment.  
Linda explains the 'jobless growth' phenomenon: 
"What jobless growth really means is when a given country experiences an overall economic growth, but the level of jobs stays the same or decreases. For instance, in the context of technological innovation one might experience some form of growth related to automation, but with less jobs being created." 
She goes on to highlight the challenges as well as strategies for a positive change in the workplace, concluding that a cultural shift from specialized labor force is needed to ensure agility, growth and life-long learning, with a workforce that matches the labor market: 
"It is of uttermost importance that financial growth leads to the rise in employment opportunities. Today, youth unemployment is one of the biggest issues in most countries. The good news is that SDG 8 is the easiest one to report on – after all, every company is hiring. Who you hire, and what working culture and environment you create is key.
In the past, employers tended to look for specialists. Today, however, a cross-sectoral approach applied to employees and a wider skill set are much more prevalent. Skills like active listening, complex problem solving, and people management are essential." 
Brittany Burns then explores encouraging changes in working conditions seen in the fashion industry: 
"If we look at decent work, which is a major issue for the fashion industry, we know that new regulations as well as general sentiment have led to tightening and rigor around human rights due diligence across supply chains. If you ask anyone, traceability and transparency are huge topics right now. For businesses, bringing more meaningful data to the table about what is going on in the supply chain is imperative." 
The Rising Tide can be accessed on Spotify, Apple, and Google podcast. GRI would like to thank the Government of Sweden for supporting this project through the Swedish Development Cooperation Agency (Sida).