Towards corporate transparency in the Greater China Region
Published date: 26 September 2022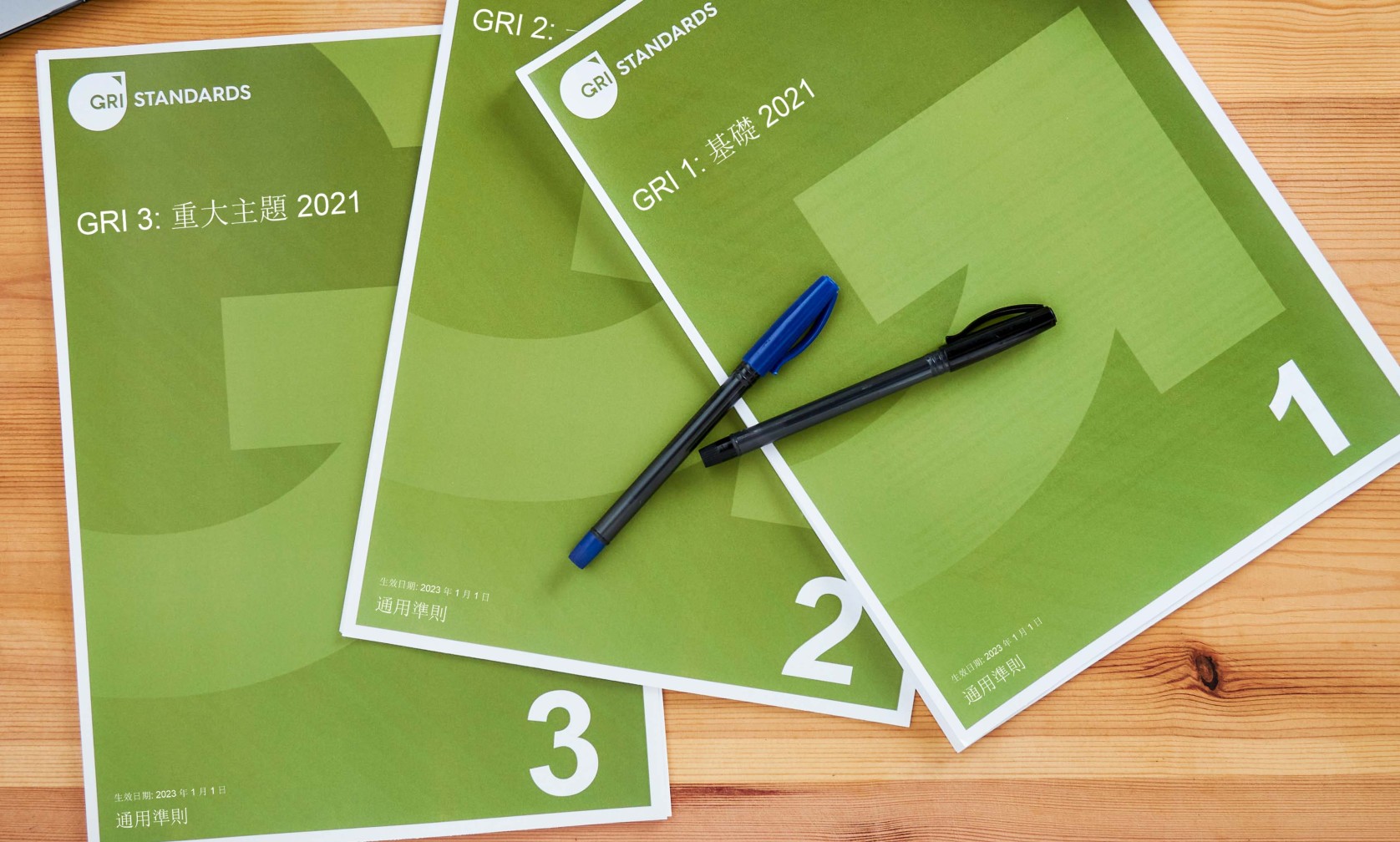 Revised Universal Standards now available in Chinese
GRI will deepen engagement with organizations in Mainland China, Hong Kong and Taiwan – following publication of translations of the Universal Standards 2021 update into Simplified Chinese and Traditional Chinese.
Two launch events for the Chinese translations, on 7 and 8 September, were attended by over 1,200 stakeholder representatives in the region. Meanwhile, latest figures (for Q2 2022) show almost 17,000 downloads of the GRI Standards in Chinese – a 166% rise on a year previously. Taken together, this signals the growing interest from Chinese speakers in sustainability reporting and applying internationally accepted standards.
There is huge potential from the Greater China Region to grow the practice of sustainability reporting, deepening transparency on the impacts companies have on the environment, economy and people. It is welcome, therefore, that we now have the latest version of the GRI Standards available in both Simplified and Traditional Chinese. Looking forward, we'll increase our engagement with partner organizations, stock markets and companies throughout the region. Not only do we seek to spread the practice of sustainability reporting to more organizations, but also to encourage businesses to use the insights that GRI reporting provides to take accountability for their impacts and embrace sustainable ways of working."
Verna Lin, Head of GRI in the Greater China Region
GRI works with policymakers and regulators across the three markets – Mainland China, Hong Kong and Taiwan. Recent progress includes:
During 2021 and 2022, GRI's has worked with regional stakeholders and companies to encourage dialogue on the value of reporting through the GRI Standards. This included 20 GRI speaking engagements at events organized by the China Sustainability & CSR Summit, International CSR-China Forum, Invest HK, Green Council Hong Kong, ReThink Hong Kong, Taiwan Academy of Banking and Finance, Taipei Corporate Governance Forum, Finance Asia, Social Impact Investment & Procurement Forum, Sedex – among others.
The Universal Standards 2021 come into effect for reporting from 1 January 2023. Applying to all GRI reporting organizations, they are comprised of three Standards:
GRI 1: Foundation - introduces the purpose and system of GRI reporting, setting the key reporting concepts, requirements and principles;
GRI 2: General Disclosures - disclosures on reporting practices, activities and workers, governance, strategy, policies and practices, and stakeholder engagement;
GRI 3: Material Topics - step-by-step guidance and revised disclosures on how the organization determines, lists and manages each of its material topics.
The GRI Standards are freely provided in 11 languages. To date, the 2021 update is also available in English and Spanish, with further translations to follow.